There are many 1.25" star diagonals on the market. Many of them have a mediocre mirror quality with 90% reflectivity (10% loss) and a plastic body. The 1.25" diagonal by SVBONY stands for a high-quality alternative to those cheap parts. It offers excellent image and mechanical quality. There's no vignetting over the full 1.25" field. SV188P features sophisticated, Multi-layered dielectric coatings that provide an astounding 99% reflectivity for maximum view brightness and sharpness.

SV188P Diagonals provides a comfortable 90-degree viewing orientation when observing the night sky through a refractor. When use the SV188P with Maksutov-Cassegrain (Mak-Cass) or Schmidt-Cassegrain telescope, you need a special adapter.

Another advantage is the 1.25" nosepiece barrel is threaded to accept 1.25-Inch filters. Brass lock Screw and Brass Compression Rings feature more precision and prevent barrels or the surface of eyepieces from marring and scratching.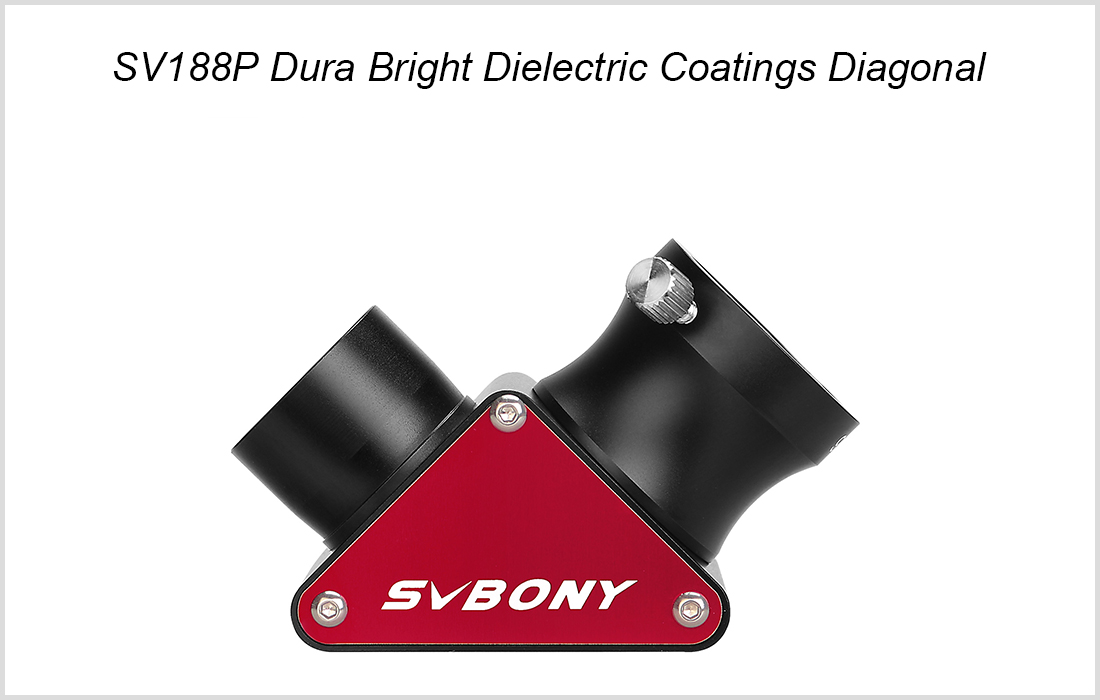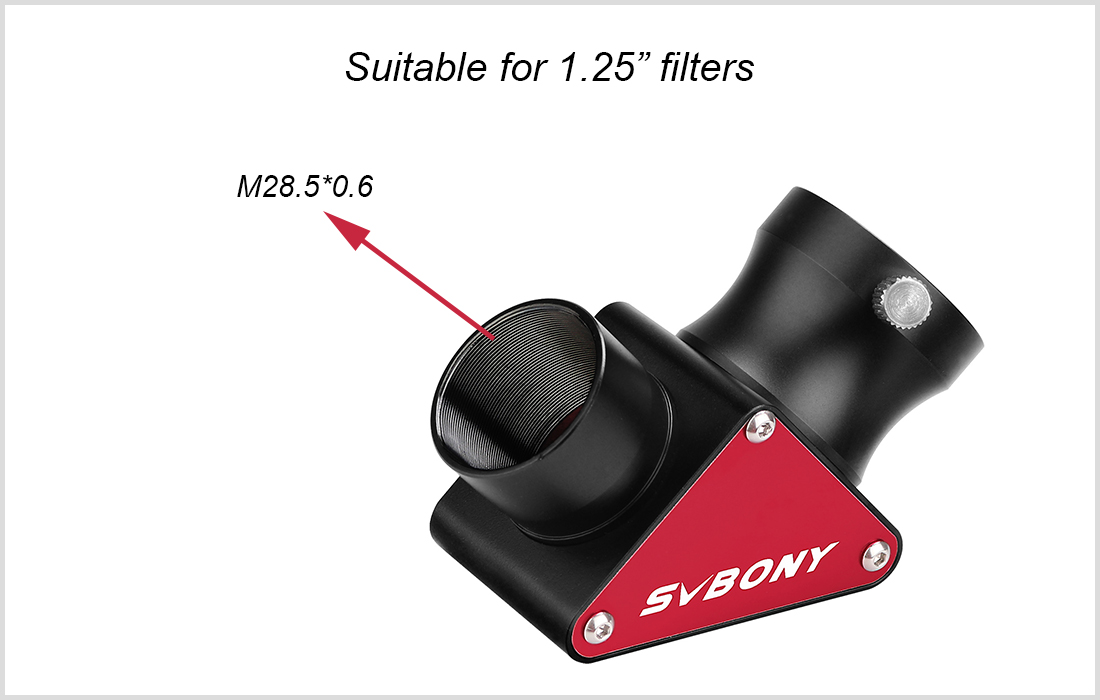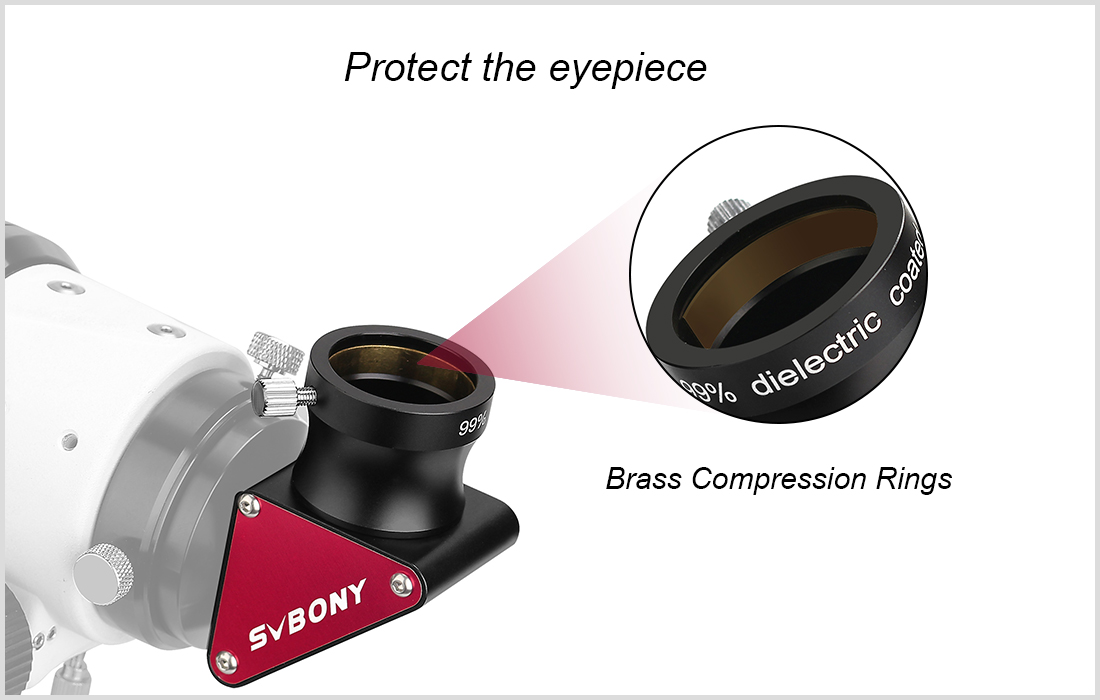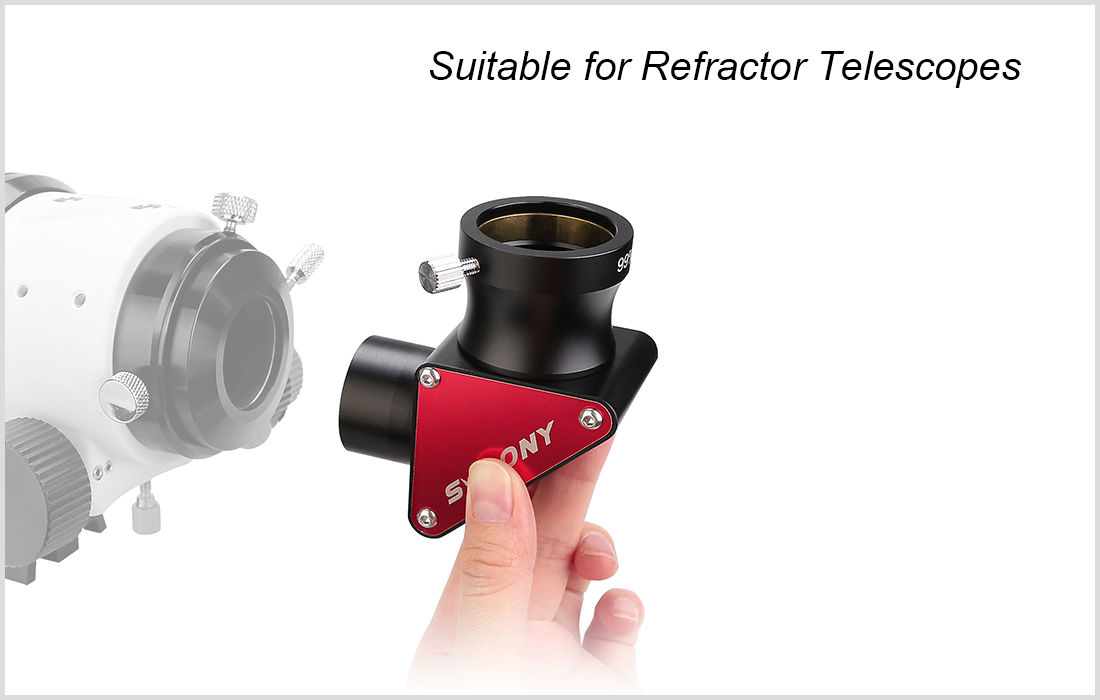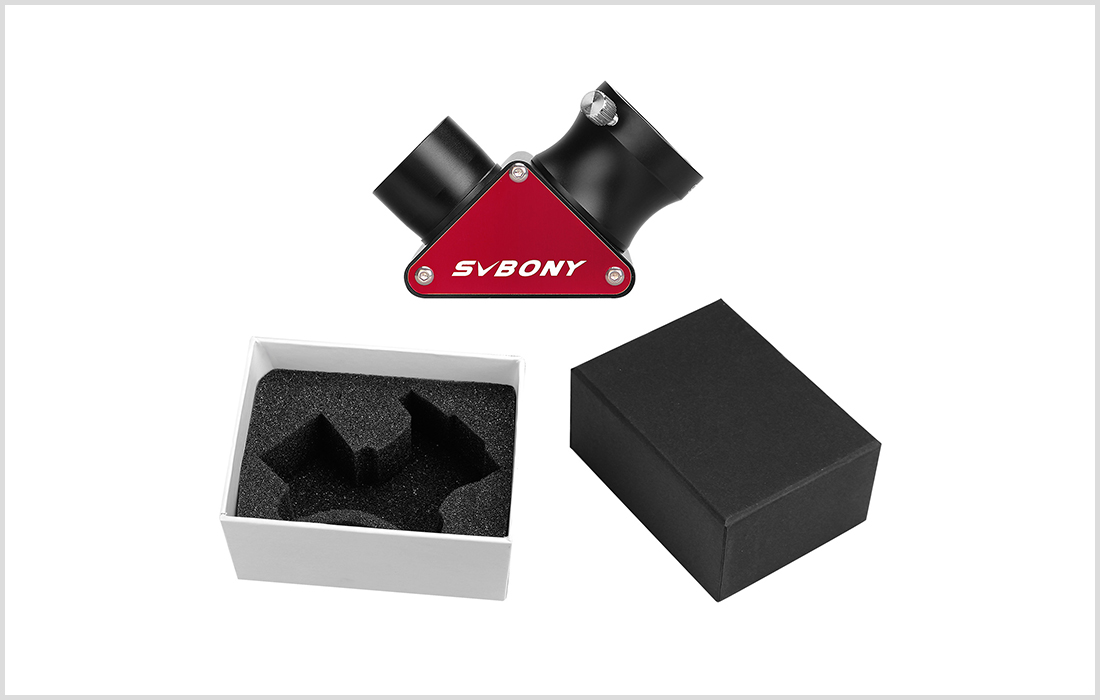 Model Number SV188P

Size 1.25-Inch

Coatings Dielectric

Reflectivity Dielectric 99% coating for bright images

Material Aluminum Alloy

Filter Threads M28.5*0.6

M4 Set Screws Yes

Net Weight 125g / 4.41oz



888.291.6577
Located in Saint Augustine, FL 32095

By faith we understand that the universe was created by God's command, so that what is seen has been made from things that are not visible




Copyright (R) 2019 SmartAstronomy, All rights reserved.