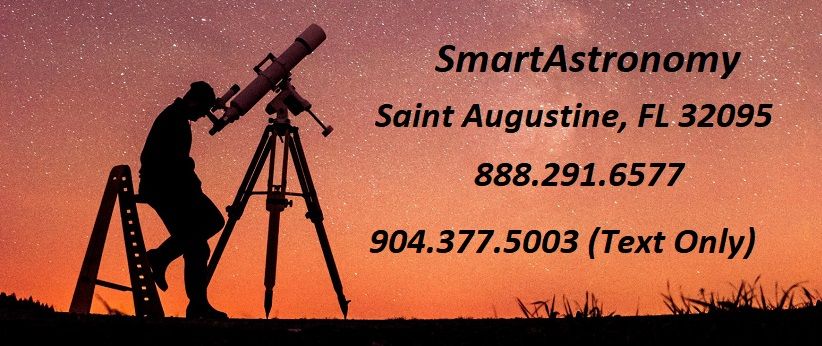 Located in Saint Augustine, FL 32095


SMARTASTRONOMY





ClearView Observatory Tent
check out our new and improved clearview portable observatory tent..!! keep your equipment safe. look through your telescope while observing in privacy. or simply staying cozy looking into the beautiful sky all night or day depending on your telescope price was: $324.95 sale price $274.95 we listened and completely upgraded the clearview observing tent stitch by stitch!! *you can observe the night sky and all it's beauty in your personal observatory tent. *new upgraded, stronger, and durable materials.
Regular price: $349.95
Smart-Sale price:
888.291.6577
Located in Saint Augustine, FL 32095

By faith we understand that the universe was created by God's command, so that what is seen has been made from things that are not visible




Copyright (R) 2019 SmartAstronomy, All rights reserved.